For those looking for a new bar concept for the home, a club or a pub then specialists at CraftCo can make bars for pubs and private homes, which meet up with your expectations.

Using a variety of different materials, such as hard and softwoods, laminates and veneers, the team are able to create stunning bar furniture that are made to your specifications, with a view to complimenting the room or the property perfectly.

They also make reception desks and counters for hospitals and office spaces – all manufactured from their purpose built work studio in Brentwood, Essex.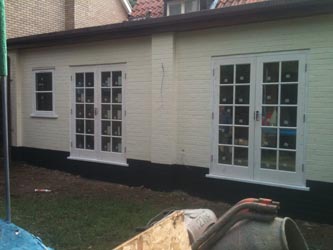 Whether you need to incorporate room for dishwashers, wish to create a functional back bar area or storage behind the bar or desk, the team are real experts.

The superb group of joiners and carpenters have years of experience in creating stunning bespoke products for clients who have exact requirements. Yet they are more than happy to guide you should you not have a clear idea.

The team knows how important it is to forward plan your bar or reception area so that it works. A functional workspace is important and they will help you work out where to place lighting, coffee machines, dishwashers and more.

Contact the friendly essex building company today to find out how you can commission them to make a fantastic bar for your club, pub or home. In addition to this, if you are looking to create a new reception or desk area for your office or hospital, the team are ready to assist.